News
Posted by Tonello Florian on
LADIDADI Chef Series is a conversation between our range of carefully sourced natural wines and the chefs and restaurants at the forefront of the Lisbon culinary scene. These private dinners take place bi-weekly in our wine and record shop, by reservation only, with an extremely limited capacity. 
For our first edition in Lisbon, we have invited Stephanie Audet and Marc Davidson of Senhor Uva, who's Estrela restaurant seeks to create original, colourful and flavourful food, in an environment without pretension or judgment.
Posted by Tonello Florian on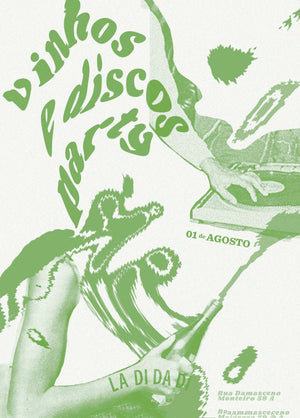 EXTRA EXTRA
❤WE LIKE TO (BE SAFE) PARTY❤
We are organising a special something for you on the 1st of August.
Including food & juice, natural wine, cerveja and sun !☀️
With the dopest selection for your musical pleasure.
🛸NEW SOUND SYSTEM🛸
Save your day !